Download Pollution Monitor on the Mac AppStore
About the App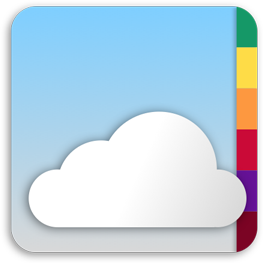 Pollution Monitor is a Mac app that provides live pollution readings for almost 4000 cities around the globe, right in your status bar.
100 countries
4711 cities
All data provided by the World Air Quality Index Project and additional info about the selected city's Environmental Protection Agency available via web link from app.
Screenshots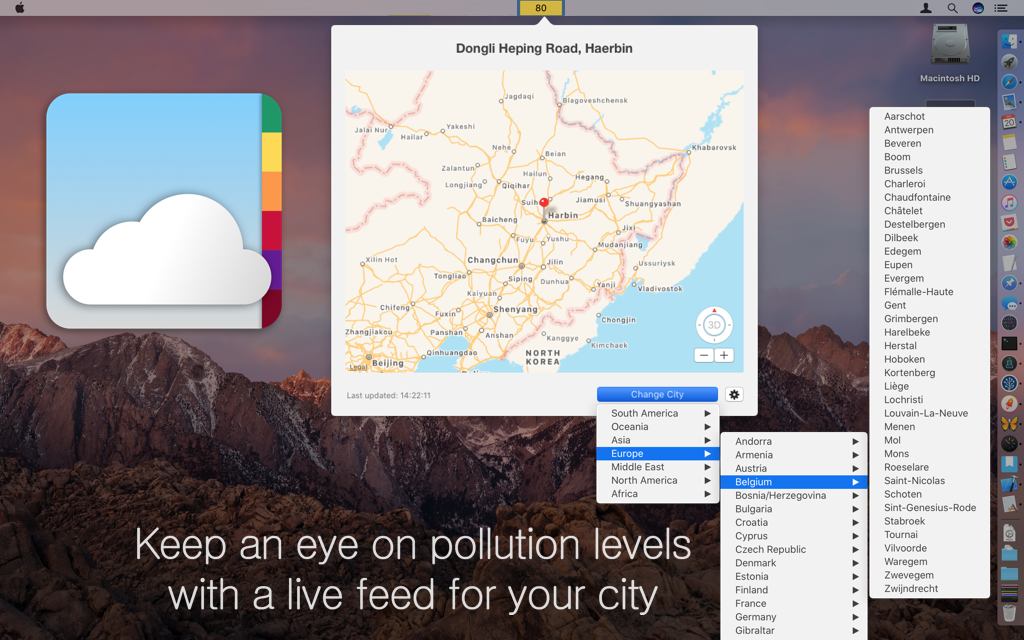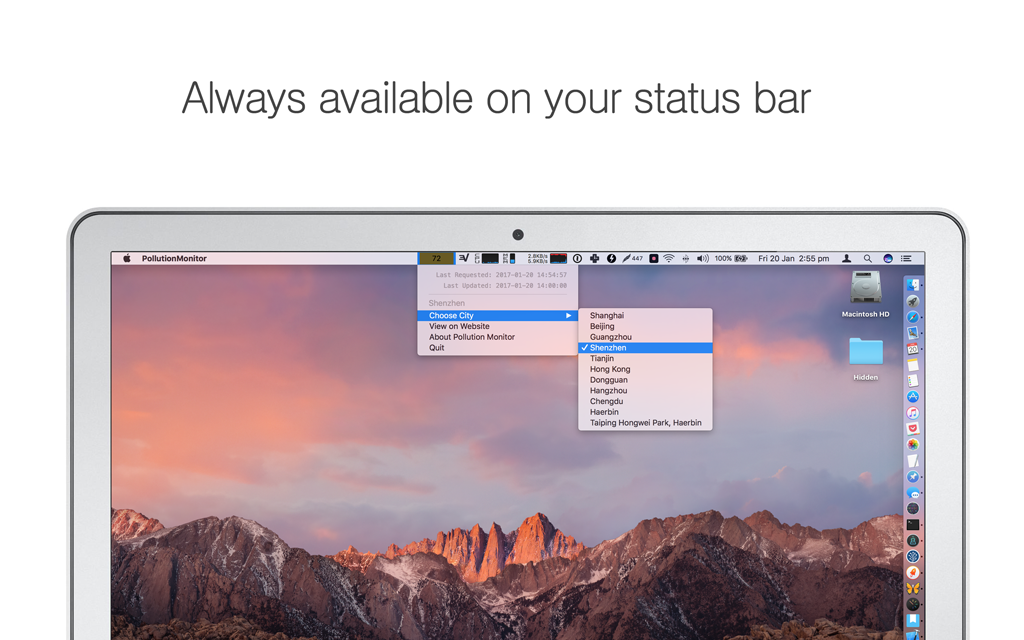 Changelog
See the changelog
Contact
If you have any enquiries about the app please get in touch.